I believe everything in life should be, to some extent at least, an experience. And by that I mean it should leave you with a child-like smile and a story to share when you come home. Although that isn't always possible, there are some special places in Lille that give you just that: the feeling to have experienced something special.
Not one but two shops nested in a lovely street of the Vieux Lille. One for the little ones (babies and children), the other for the tall ones (adults with a house to fill of beautiful furniture and objects). Both smell divine. "Detail" you'll tell me. Well, no. How wonderful to come into a place that smells like childhood memories, and that lingers with you for hours. If you like it as much as I do their linen and home spray collection is available for purchase in store. The selection in both shops is carefully curated, perfectly in line with today's trends and bridges authentic and modern together seamlessly.
It is La Redoute's high end interior decoration brand new shop also located in the Vieux Lille. You wander through 282m2 as though through a tastefully decorated home. It displays many different ambiances but remains coherent throughout and although it has the class of a high-end shop the items are affordable for most budgets. The shop is bright, the staff is nice and helpful and quite frankly, the home-like layout of the shop will leave you with the feeling of having visited a friend with impeccable taste.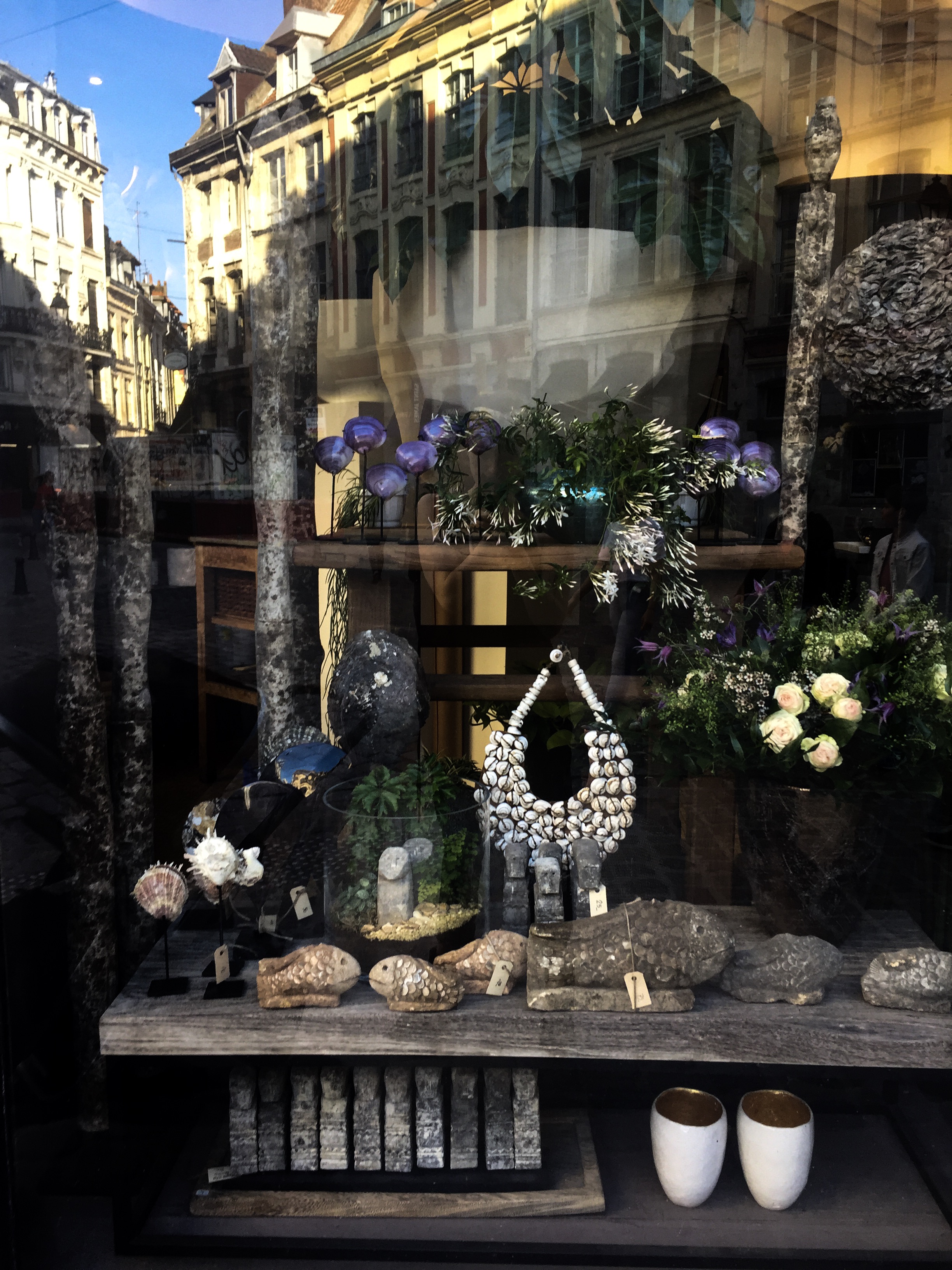 This isn't so much a decoration shop but a beautiful florist that also provides items for your interiors. It is probably one of the most breath-taking florist in Lille. Just taking a peak throw the high windows will take you to another world. Amongst the plants you will find African necklaces made of beads and bobbles covered in seashells carefully displayed under bell-glasses: Although the shop owner isn't particularly engaging, the shop is well worth a visit.
For the Scandinavian lovers out there, the shop situated in a little street parallel to the busy Rue de Bethune offers a lovely selection of furniture, lights, plants and paper goods. This shop also doubles as an Atelier for workshops on Saturdays. The shop owner is a lovely architect which can come in handy if you are looking to change or expand your home to add all the things you will have bought from the above selection of shops.